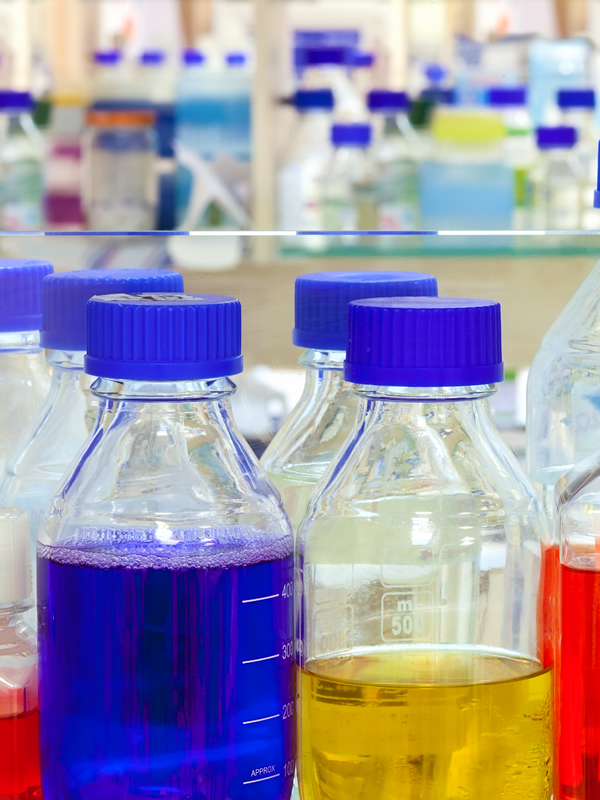 Packaging for Chemcal industry
Many different activities may be found within chemistry industry.
As packaging producer we see market split into three sectors:
Production of chemicals and chemical products.
Production of pharmaceutical products.
Production of rubber products and synthetics.
There are connections between those sectors taking a deep look at the component used in production stage. Sometimes the final product can be used as a semi-finished product by the other sector.
Due to negative impact on environment and human health the chemical industry has a lot of legal restrictive regulations.
To supply a product into the market some chemicals must be rewarded with a special permission or licence. European Union implemented restrictive rules of product certification. Acting under such regulations is quite difficult for any actitivy.
Therefore, the ability to adaptation brings a higher efficiency in production process. Many suppliers invest in modern technology, equipment, protection and documentation according to stated law. Adopted product must be fully identified.
Controlling bodies require inspection of all the process flow, from raw material to final product. Each technological step is verified. packaging are kept under the same control procedures.
Our long term experience in supplying packaging for the chemical sector allows us to adjust perfect solution. We conduct the whole range of tests and we prepare required documentation.
It has been confirmed by the positive results, carried out at the COBRO lab.
Please call and ask a question about packaging for the chemistry industry