Bulk packaings of larger volumes products, made by Etisoft, provide safety sea, road and air transport. Bulk packaging meet required citeria in each way of transport. Goods are delivered to destination without any demage.
This type of packaging is often used as customized packaging systems. There are: palletes, cardboard feed, anti-corrosion systems and many others. Each system is designed for individual customer and his needs (more details: individual projects).
What the bulk large volume packaging products are made of?
Bulk packaging are made of haevy cardboards: 5-layers or 3-layers of testliner or kraftliner paper covers.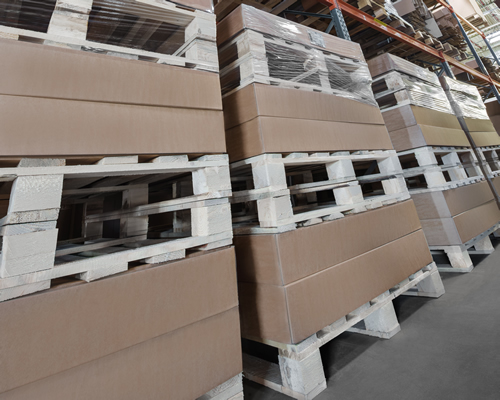 In some cases 5-layer cardboards are used with standard cover paper testliner 2,3 – depends on final destination.
Bottom size of packaging is adopted to europalette shape size (Length: 1200mm x Width: 800mm) or any other size which product demands.
We utilize cardboards with white or grey paper covers, depends on an individual requirements. We are able to add an overprint with various graphics or basic pictograms.
Bulk packaings of larger volumes products effectively protect:
heavy metal elements
armature
products made of rubber or different kind of synthetics
This type of packaging makes transport of irregular shape elements possible, it hermetically fulfills space inside the box and irregular forms, difficult to fit inside and to protect.
Creation of such solutions is always the challenge for us. Many years of experience allow us to do it.
packaging use for large size of goods have to fulfil a wide range of requirements. That is why the most important for us is to make our product as much optimized as possible.
If you want to get more information about cardboard packaging for large volume products, please contact us.